Puppy mill rescues get first chance at adoption | News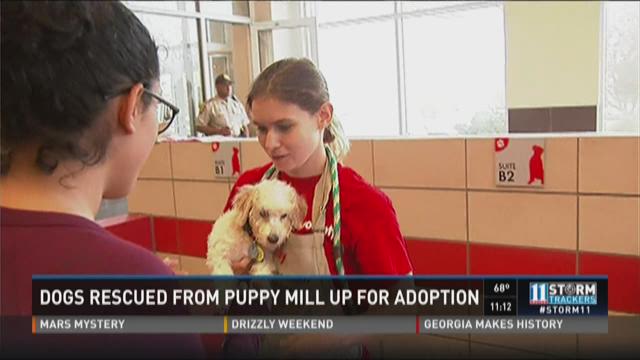 ALPHARETTA, Ga. -- Dozens of dogs rescued from a Macon puppy mill had their first chance to find a new home on Saturday.
The pups were up for adoption at the Atlanta Humane Society's Mansell Campus in Alpharetta. Their breeder is now charged with 74 counts of animal cruelty for keeping them in terrible conditions.
They've all been micro-chipped spayed, neutered and given all their shots.
When they found the dogs, humane society officials said that the dogs have little to no medical care and that many suffer from eye and ear infections. Several dogs are also blind – something society officials said is not uncommon for puppy mill rescues.
Rescue galleries: