Police believe professional burglar behind recent covert break-ins | News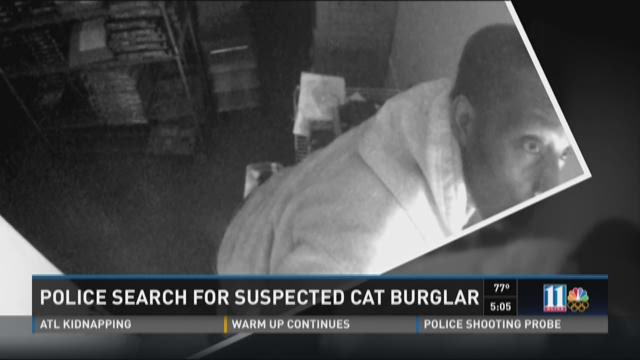 ALPHARETTA, Ga. -- In and out like a pro - that's how investigators are describing a suspect they want to track down after an Alpharetta burglary.
And police believe the man may be responsible for multiple commercial burglaries.
Police said this is not an average break-in. They are calling the suspect a professional burglar.
He made his way in and out of a building like a smooth criminal - but even this pro made a very big mistake.
Alpharetta police have a very specific face to look for after the suspect was caught on surveillance inside a local cable store.
Investigators said he mimicked the skills of a cat burglar - coming in through the top of the building by way of an air duct.
"He climbed to the roof of the building disassembled portions of the air conditioning unit, removed the filter and some electronics," a police official said.
With tools in tow, he shut off the alarm system then crawled almost 30 yards until he was in the ceiling above his target - a safe in the room below.
"At that point the individual used a power tool and what he did was he removed the hinges of the safe that was in the room," a spokesperson with the police department said. "[He] stole an amount of currency from the safe and then he put the pins back as if the safe was never touched."
Although the suspect stole the digital video recorder from the security system, he obviously missed one - the camera that snapped pictures of him  now being used by police to track him down.
"Obviously this individual has skills that enabled him to commit this type of burglary," the police spokesperson said. "We need to find him."
Alpharetta police said they are working with detectives with the Douglasville and Marrow police departments because those agencies are investigating other commercial burglaries that appear to be similar.
The local cable company is offering $5,000 for anyone who can provide information leading to the suspect's arrest.