Milton HS football players arrested for stealing packages | News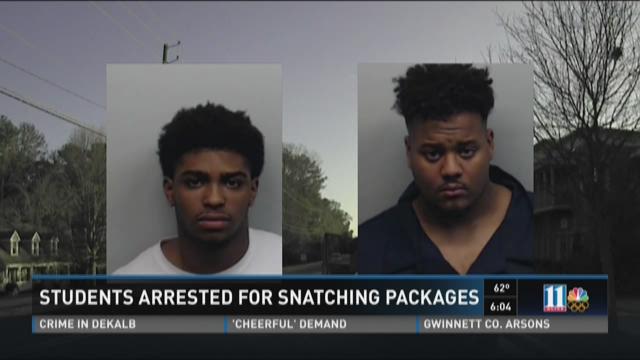 ALPHARETTA, Ga. -- Two Milton High School football players are in police custody after they were caught with a car full of other people's packages. Police are calling it a "brazen act."
Alpharetta Police said the two snatched boxes from houses in several subdivisions in broad daylight. A man who saw the teens in action alerted authorities.
"This happened at 4:30 in the afternoon, in daylight, in a very busy corridor," said George Gordon with the Alpharetta Department of Public Safety.
According to Gordon, it all started last Friday. Gordon said a witness saw the two teens grab a package from a neighbor's home, then throw the empty box out the car window. That witness followed them with police on the line.
In dashcam video of the arrest, police yell for Yonis Abdi and Kyle McGregor to get out of their car. The two exit their vehicle with their hands up.
Police searched the two's silver Honda Pilot and during this search, found thousands in packages belonging to seven different people.
"It's just bad decision-making that occurred in this incident," Gordon said.
11Alive's Dontaye Carter reached out to many of the victims. Some said they felt violated but did not want to go on camera. Neither did Abdi's parents.
"We're just thankful for the witness that contacted us because it made us solve this real quick or we would have more victims," Gordon said.
Abdi and McGregor now face misdemeanor charges of theft by taking.